Arenal Volcano Costa Rica
For a tantalizing treat in the form of adrenaline, heart-pumping adventure you must go whitewater rafting in Costa Rica! Water sports enthusiasts will be won over by the warm water and fun rapids offered by rafting trips in the Arenal, Guanacaste and other areas of Costa Rica. Day trips can also be organized from San Jose.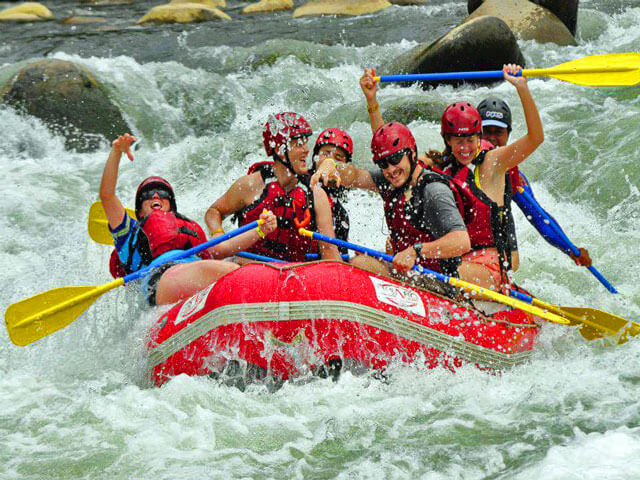 River rafting is regarded as an adventure water sport where you will navigate different degrees of white water at the helm of an inflatable raft, usually for about 4-6 people. Professional guides are at hand to direct you on positions and techniques to maximize your rafting experience.
Each river has its own individual charm offering different rafting experiences, from the leisurely safari float rides to exhilarating escapades on Class 3 and 4 rapids. There is something to suit everyone!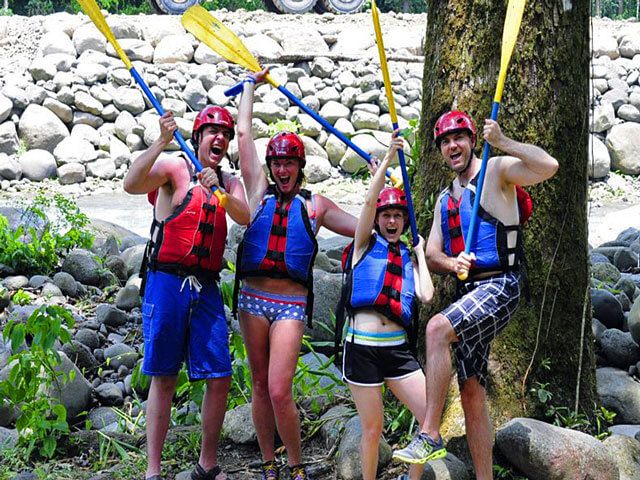 What can one expect on the various classified rapids? The easiest rapids to cut one's teeth on are the grade 2 rapids. On these rapids one can encounter a bit of rough water and some rocks. Basic paddling skills required here.
More experienced paddling and maneuvering skills are called for on grade 3 rapids while more advanced skills and white water rafting experience on grade 4 rapids. Whatever the level of skill, white water rafting is an experience like no other to feel an adrenaline rush.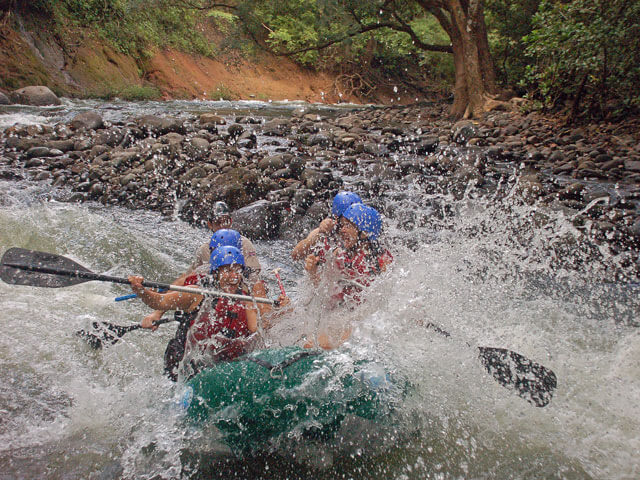 The Rio Sarapiqui and Rio Toro. cut a swathe with their roaring wild waters. These rivers feature class 3 and 4 rapids suited for the more advanced and experienced rafters. However, first time rafters with a sense of adventure will also love these rivers!  On the Rio Sarapiqui, rapids have been given names like "the Pipeline," "the Terminator," and "Dos Locos".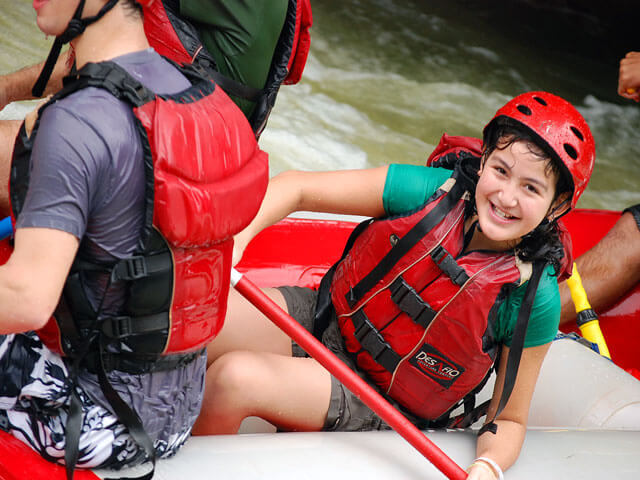 The Class 2-3 Balsa River just 30 minutes from Arenal is an excellent option for beginners and intermediate white water rafters wishing to 'whet' their adrenaline appetites on fun rapids. Whitewater rafting on the Rio Balsa is a good choice for family groups as well.
Not going to Arenal? There is also a fun river option on the Rio Tenorio in Guanacaste, this can be done as a day trip from most of the beach areas (and also from Monteverde and Arenal, on your way to the beach). The Rio Tenorio is a great Class 3-4 river that includes a thrilling 10-foot waterfall drop!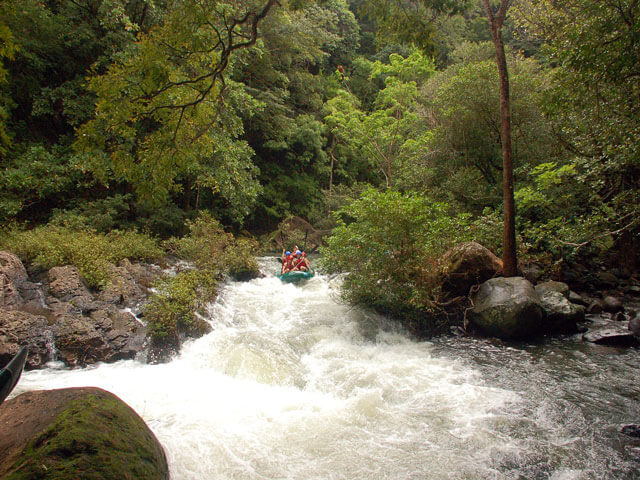 Top tips for the ultimate white water rafting thrill:
Choose rapids according to your level of swimming skills and physical stamina
Pre-planning is essential, from appropriate clothing to sunscreen
Raft with expert guides who know the rivers best and have the most up to date training and  qualifications
Choose a recommended company with all the appropriate government permissions and top  quality equipment.
If you need any help choosing the best river for you and your family than ask a reputable company who can advise you on the most suitable tour. Whitewater rafting in Costa Rica is so much fun. Don't miss out!