Friday Farmers Market. Visit Monteverde Costa Rica Farmers Market
The very small, but friendly Farmers Market in Monteverde is a success at last! For years local growers have tried to set up one in Santa Elena Monteverde but with no permanent location, it never took off. Finally, in 2008 the local high school built a gym and this seemed the logical place to put a temporary market. The market has found a permanent home in the commercial center (CENTRO COMERCIAL) or the 'mall' in Monteverde. The market is now open on Fridays from about 11.00am to around 3.30pm.
For a small fee, local farmers are provided with a special metal display table or stall. The market attracts many local people, foreign residents as well as some tourists. There is a small kitchen area or kiosk run by local providers. The kiosk has a few tables and uses traditional cooking methods to provide local snacks and traditional lunches using many products from the market. The kiosk is very clean, and a great, inexpensive way to try local Costa Rican food.
Many people recommend the market as having fresher and higher quality products than the supermarkets. The Monteverde Farmer's Market also helps the local farmers, cottage-industries and offers a forum where local residents can meet every Friday. Sometimes, during the highest tourist seasons, there are special events or local music to liven the atmosphere. 
Farmers Market Costa Rica - Meet some of the farmers below!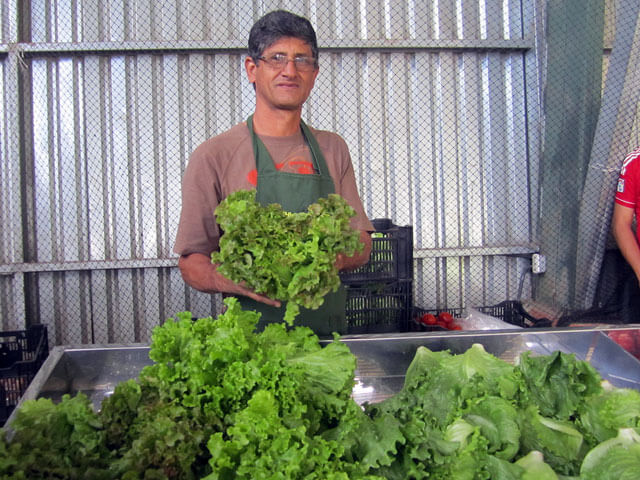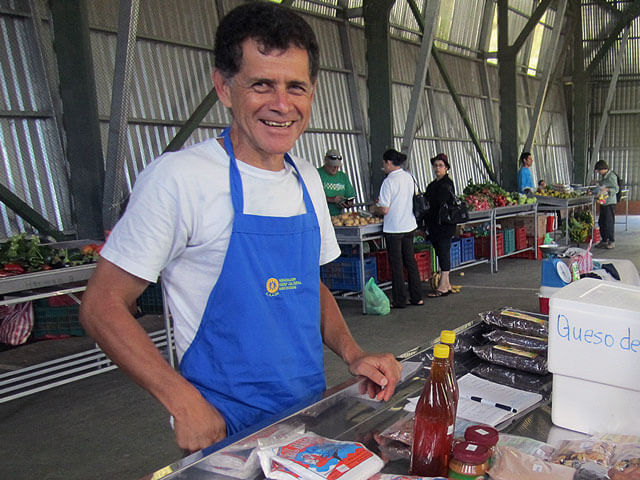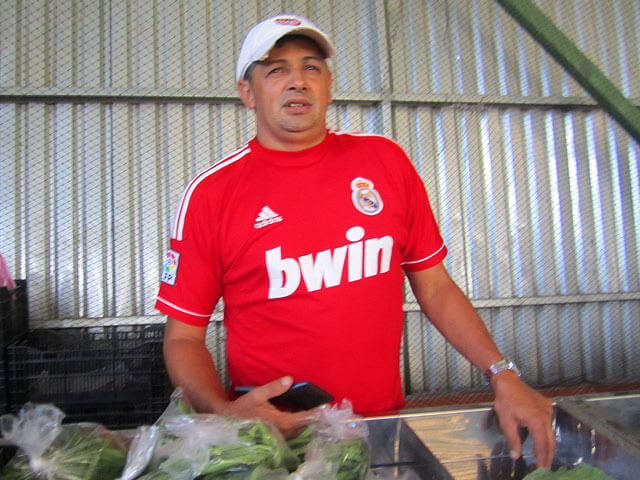 Meet Felipe Rodriguez is from San Ramon. He recently bought his own farm (before that he brought other people's crops to the market). He has been with the market since 2008 and also sells to the hotels in the area, as do many of the stall holders. Other members of the family go to the local market in San Ramon and to the central market in San Jose. Felipe proudly says he now produces 70% of his vegetables from his own farm.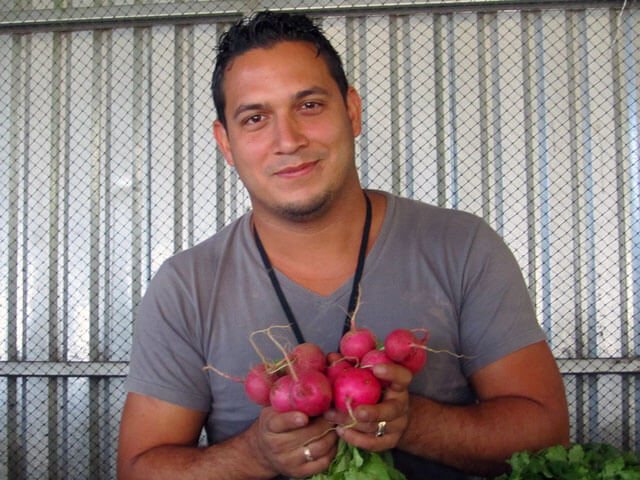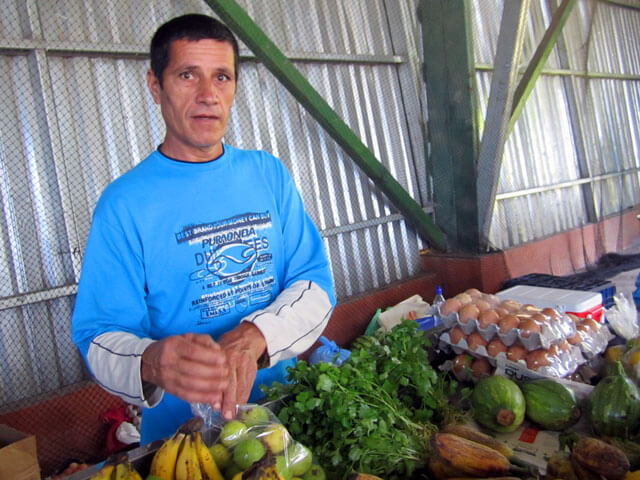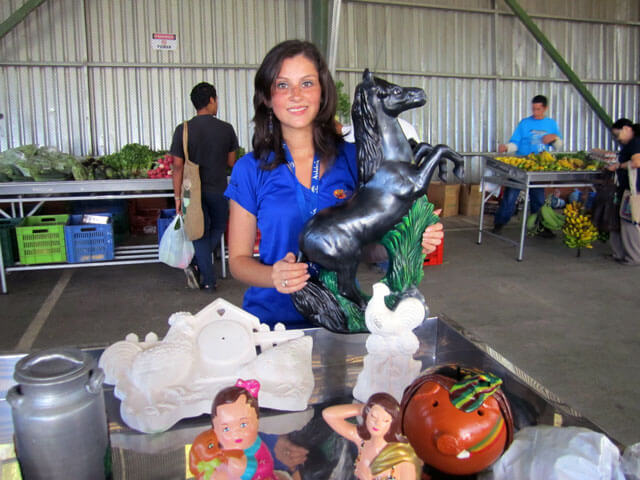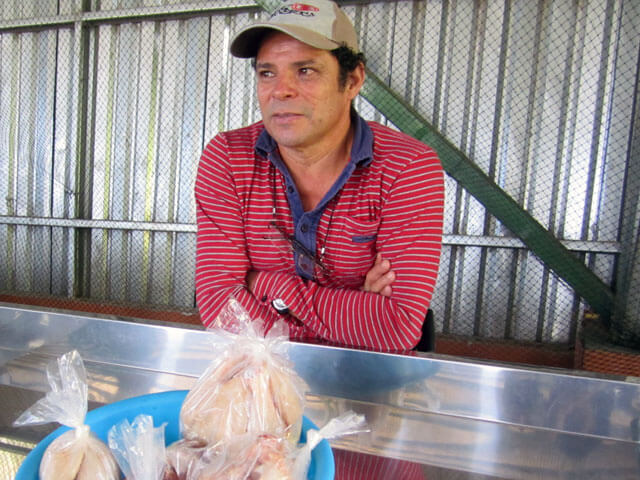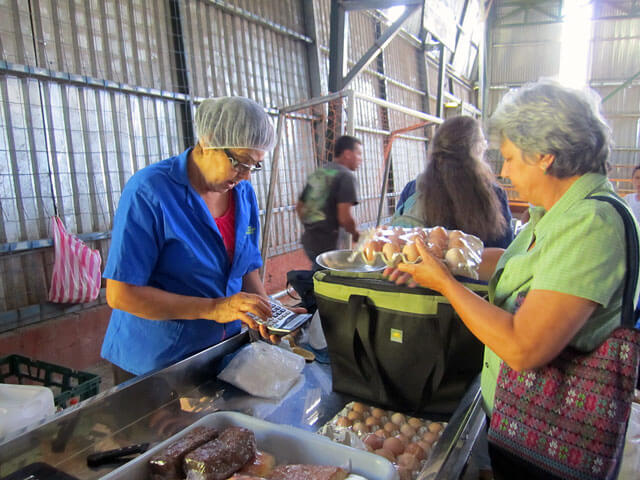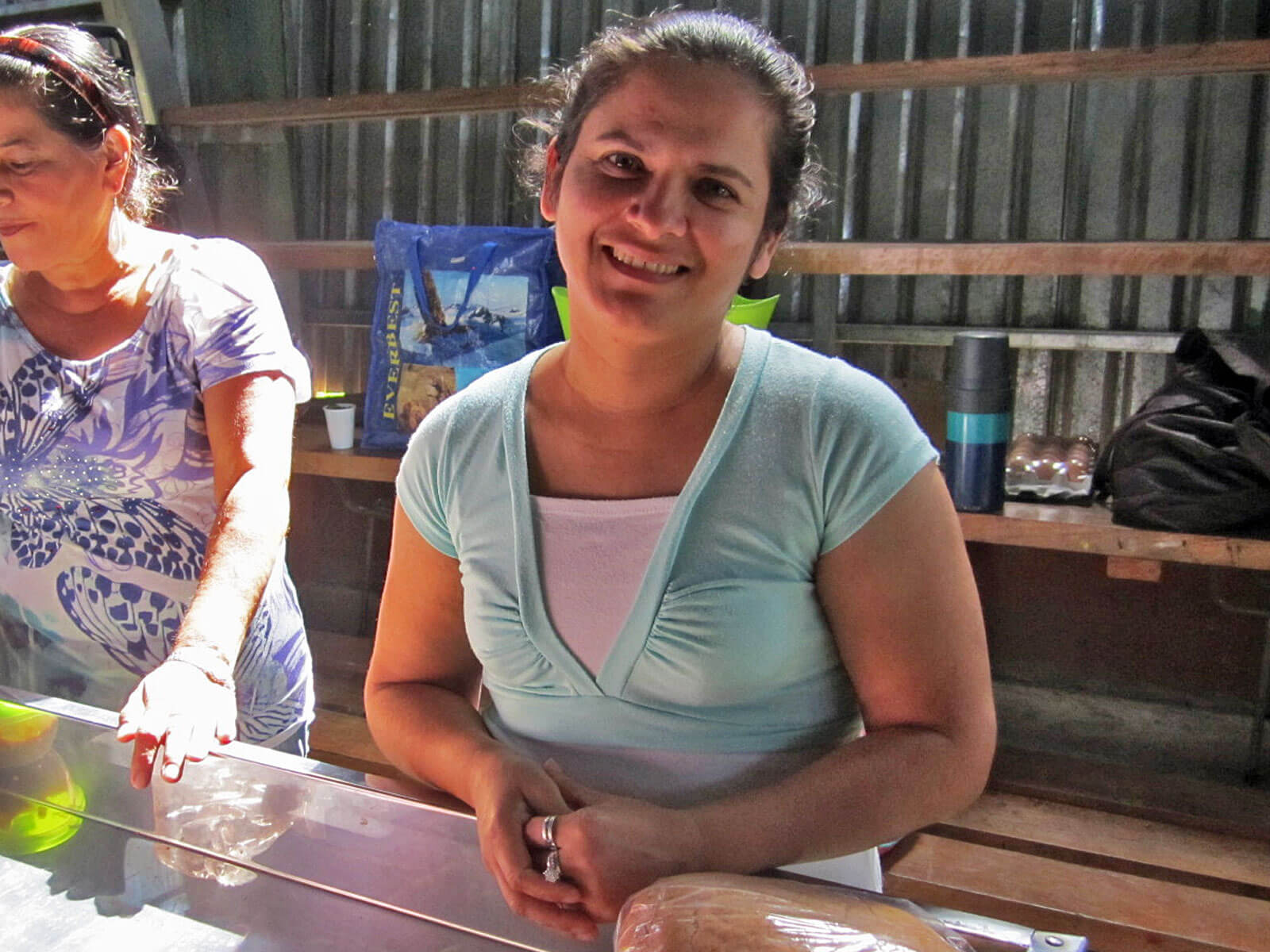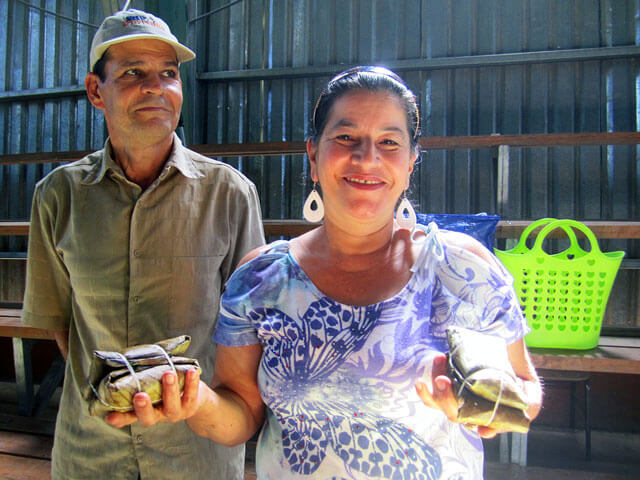 Mitzy is the daughter of the famous Ingrid Arias who bakes wonderful bread products using as many natural products as possible. She also makes delicious sweet products such as donuts and pies. Ingrid has been supplying to restaurants for many years and is well known. She makes all the products at her house.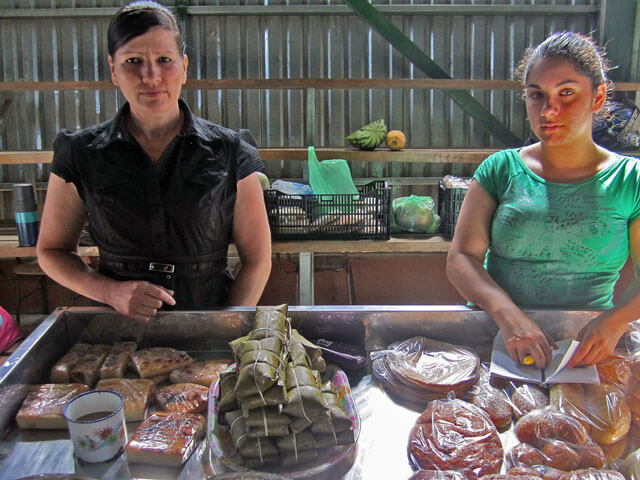 Junior Rodriguez brings his products from his farm which has been with the family for over 100 years. Junior has been coming to the market from Orotina, a much hotter region than Monteverde, about 2.5 hours away. He brings many fruits to the market, most of which cannot be grown in Monteverde, and is a very welcome addition to the market. Junior says this is the only market he does go to and loves Monteverde for the people, climate, and location!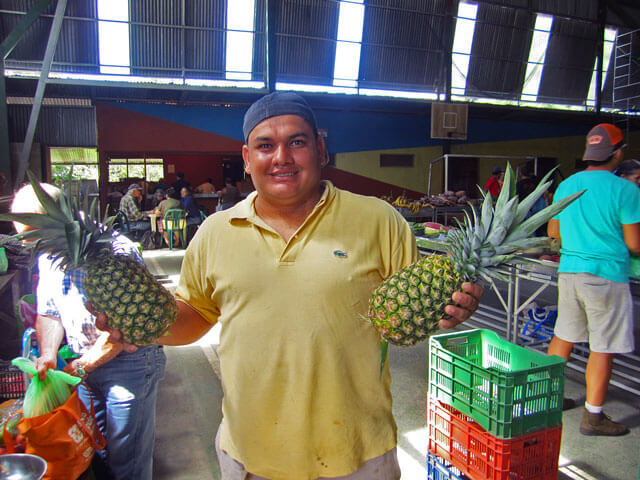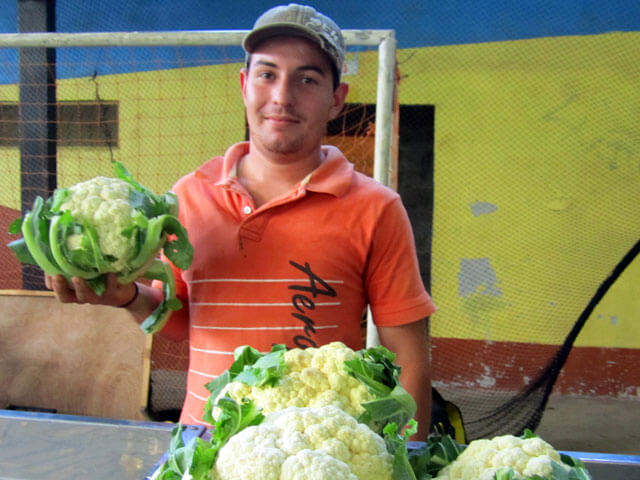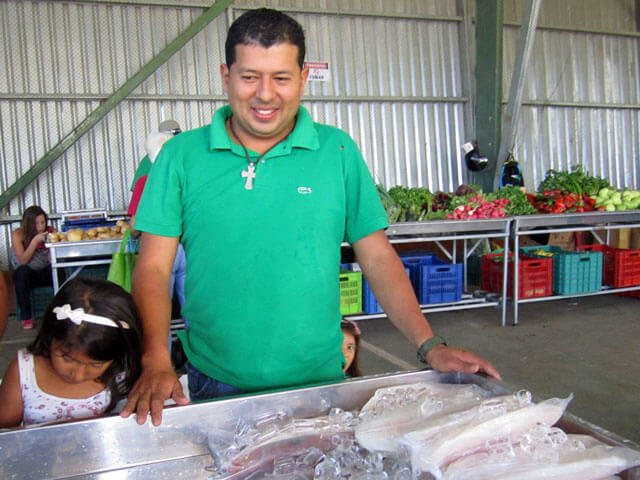 The market is easy to find. It's just near the large supermarket,  Megasuper,  at the mall. Just up from the main public bus office.